This catalog has no sub-catalogs.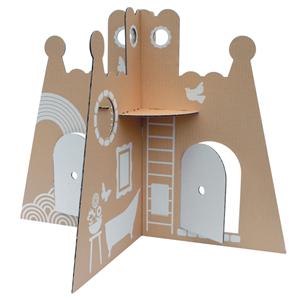 Flatout Frankie Princess Castle
A flexible four room castle for princesses and knights. Striking white graphics inspire room decorating and creativity. Pop it together to play

Size:

This product has no related products.
All prices are inclusive of 15% GST. Orders shipped outside of NZ are GST free. Price adjusted at the checkout.
Little fashionista love it when Mama shops at Kiddy Couture. Our speciality online store stocks clothing, accessories and toys for babies, toddlers and children up to size 10. Expect to find all your favourite brands like Minti, SOOKIbaby, Munster, Missie Munster, Alex & Ant and more.